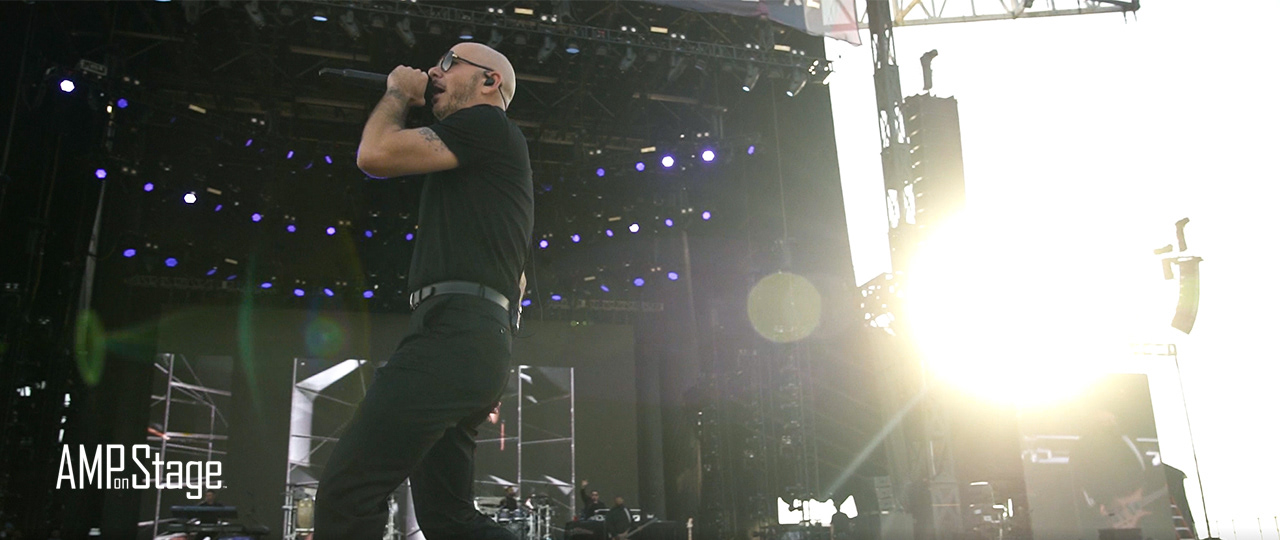 It's great to be back! (1.6.20)
It's been a busy and fulfilling fall working with some new clients. That said, it's great to be back telling stories for Twin Cities Summer Jam. If you've been following their social media pages, you've already seen some of our new work. In the meantime – it's 2020 and we noticed the article below that highlights some of the video trends that may be around the corner in the new year. While all of them ring true to us, number two is really what we're all about at AMPonStage. "Real and raw". People don't want to be sold something; they want to be told something. That's what we're all about. And as always, let us know if you need help AMPlifying your message.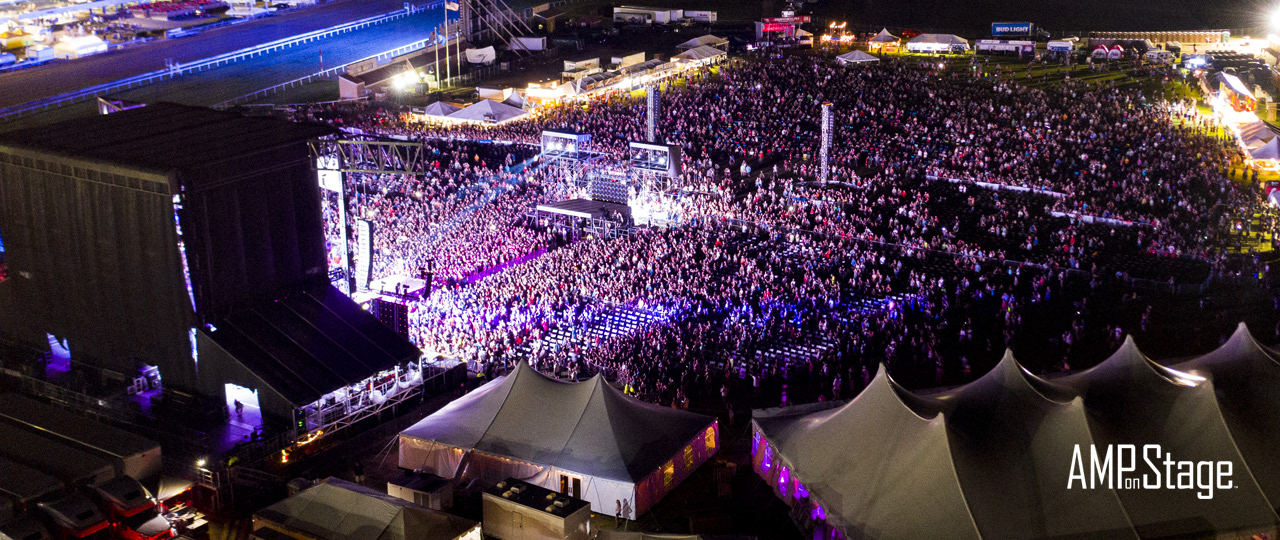 "Let's get ready to rumble!" (7.24.19)
"Let's get ready to rumble! When a Twin Cities Summer Jam concert-goer screamed that into one of our cameras, let's just say we knew we were in the right place to capture some great footage. Our goal was simple: aim for the heart by showing viewers what it was like to be at the inaugural festival in Minnesota. How do you do that? Well, capturing the musicians is important, but capturing the people is absolutely critical. Not just video of them, but sound from them. If you skip that, then what you have is one dimensional, colorless, and ordinary. 
We had a team of four capturing video, sound, pictures and drone footage. We did this all day and then while the concert-goers slept, we were wide awake, working out of a camper on the festival grounds so we could script and edit all night long. We'd typically finish the daily video at 5am, send it off to our client and they'd approve and post to their social media channels in the morning. 
We are really proud of the videos we created and so is our client. You can find the videos on the "Video Production" section of our website. Let us know what you think. We worked hard to capture the joy, the comradery, people's love for music and each other with a backdrop of some pretty unbelievable musicians.  
For us, the takeaway from this experience is clear. If you make people feel something, they are more likely to do something. And in this case, that something is getting people excited about this incredible music festival.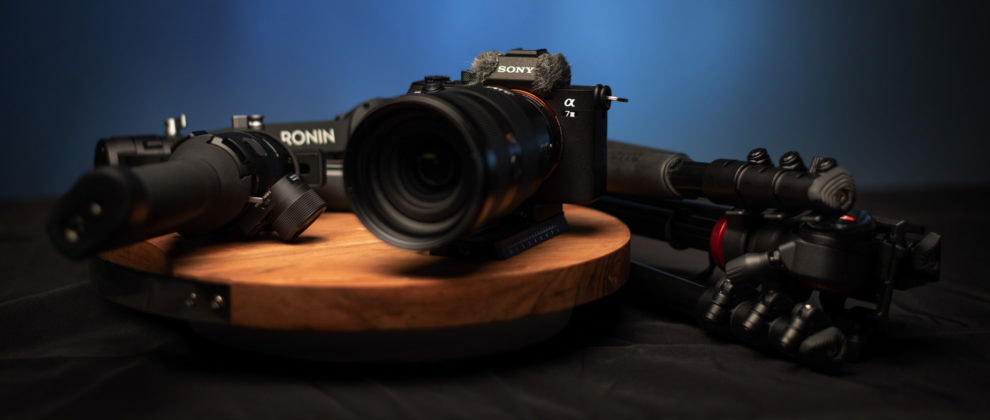 We love it, but no one will see it (3.30.19)
It can be a humbling experience to put your hard work out for all to see and find out people don't like it. It can be even more humbling if they love it, but no one will ever see it.
Such was the case for a recent project that tested our creativity and our willingness to keep pushing. We were working on a social media video that all three of us really liked, and so did our clients. In fact, some very high profile influencers said they'd never seen something so well-produced and creative before. We don't want to say who because we don't want clients to think every time something happens behind closed doors, we'll blog about it - except their name rhymes with Dustin Himberbake. That's not true. But we also wanted to share this story because A) It may show a unique behind the scenes look at producing videos. B) This story may provide inspiration for readers on how to get past an obstacle both in your personal and professional life.
Back to the story, our clients loved the original video. But those very same high-profile influencers were worried about how the video would be perceived in the public. It's a very important question to ask, especially in these times of social media and how fast something well-intentioned can spread like wild fire the wrong direction.
Without these influencers okay, our video was going nowhere. So after consulting with our main client – we gave them three options:
      1.) Cut our losses and call it quits.
      2.) Change the video slightly and hope for the best.
      3.) Think creatively while using the same premise of the video.
We didn't want to choose 1. So we started with 2, but it turned out to be unworkable. So we ended on 3. We changed the sequencing of shots and added a voice over. While it certainly wasn't what the client or we had envisioned in the beginning, it was enough to make everyone happy and most importantly, help the client get the word out about themselves through a clever video.
      -You don't always get what you want.
      -Sometimes ordinary 'strong will' can propel an extraordinary project forward.
If this sounds good to you, let us help you AMPlify your story!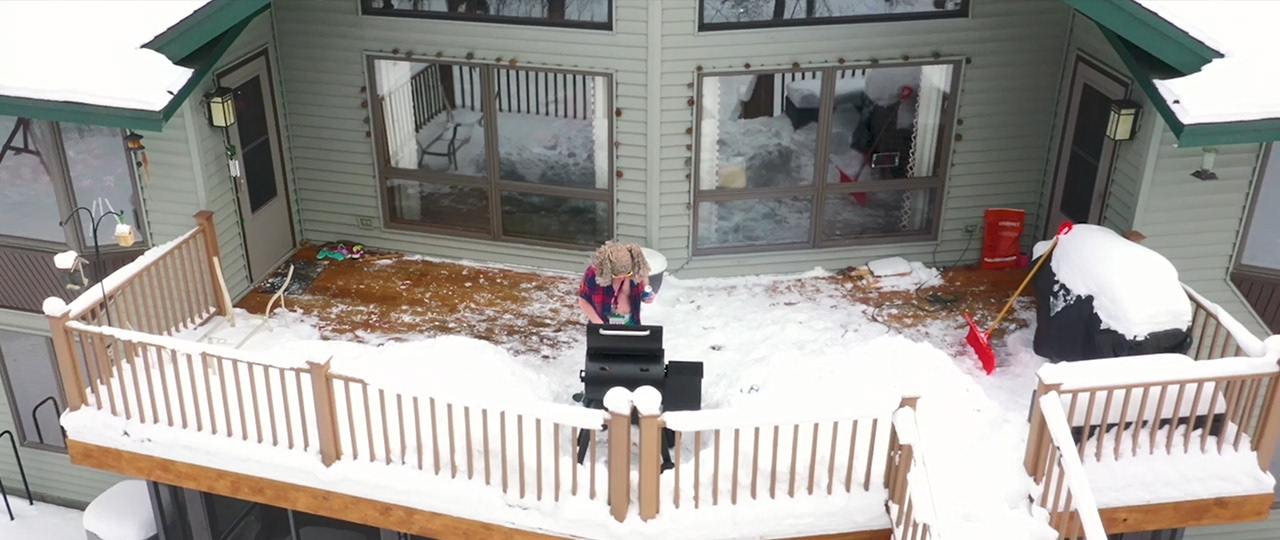 How an idea for a video company turned into shooting a high-profile social media campaign two months later  (3.2.19)
It was just a few months back when Shawn came to tC and I asking us to join together and form a production company. His ask was almost as anticlimactic a

s our response - "Sure". That was it. 
So if you would have asked us back then that the three of us would be spending a Saturday afternoon shooting a series of high-profile social media commercials just a few short m

onths later, I'd guess all of us would have said, "That would be cool yet unrealistic."
But that's exactly what happened. We've formed AMPonStage, LLC and we're now working with interesting people AMPlifying their stories. See what we did there. 
In this case, we worked with our client on a series of social media commercials while having fun doing it - always aiming for the heart. We talked through her vision, asking what she wanted the audience to feel after watching these videos, which is a very important question to gather when producing a video story. From there, we all came up with a focus, scouted a location, put together a shot sheet - essentially a plan of attack. We're so excited to release these videos. On a related note - some very high profile entertainers have seen our stuff and have been complimentary! What?! 
The moral of our story? Don't be afraid to start telling yours. We're doing this work simply because one day we decided to. Sometimes it's that easy. Sometimes it's not. But you'll never find out by doing nothing. Who knows where our journey will lead us, but it sure will be fun to find out. 
And as always, if you think we can help or know something we don't, give us a shout!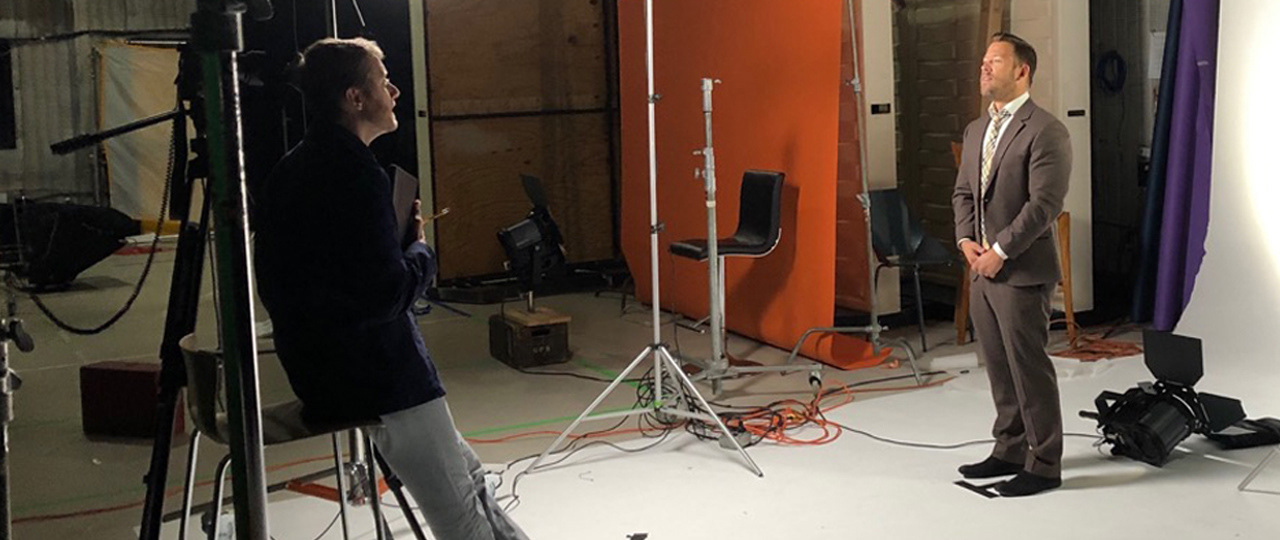 3 Secrets to Great Video Storytelling  (2.16.19)
Have you ever watched a great video and thought – "That's so good. How'd they do that?" We're about to tell you. It seems these days more and more brands are realizing the power of video storytelling. Notice we didn't write just "video" and we didn't just write "storytelling". Both are important, but we wrote "video storytelling". The two go together like peanut butter and jelly.
Of course, there are lots of things that make a story great, but below are three secrets that we use at AMPonStage that we believe make our stories unforgettable.
1.) Find the
FOCUS
 -  Have you ever watched a movie or read a book and got lost? It was just too hard to follow? That's because the storyteller didn't have a focus. In one sentence, write down what your story is all about. By doing this, it allows you (the storyteller) to be more efficient with how you produce the video. And for your audience, it keeps it simple to follow.
2.) Give them
MOMENTS
 -  Call them moments, surprises, tension - whatever. Any good story has them. These moments could be building up to something, a resolution or a call to action. Maybe it's a poignant soundbite or capturing a killer action shot. A moment could be as simple as a nice turn of phrase in the scripting or a video sequence edited to perfection. It keeps the viewer interested. But remember - when you run out of moments, your story needs to end. 
3.) Offer up
CHARACTERS
 -  People bring the subject matter to life. This is especially true if you're producing a video about something that is about facts and figures, or complicated and dry. If you find people behind those numbers that are relatable and real, we promise you – your video will have a much better chance of being memorable.
Bottom line – aim for the heart and the rest will follow. If this sounds good to you, maybe we can help. Producing compelling stories is our passion. Let us AMPlify yours!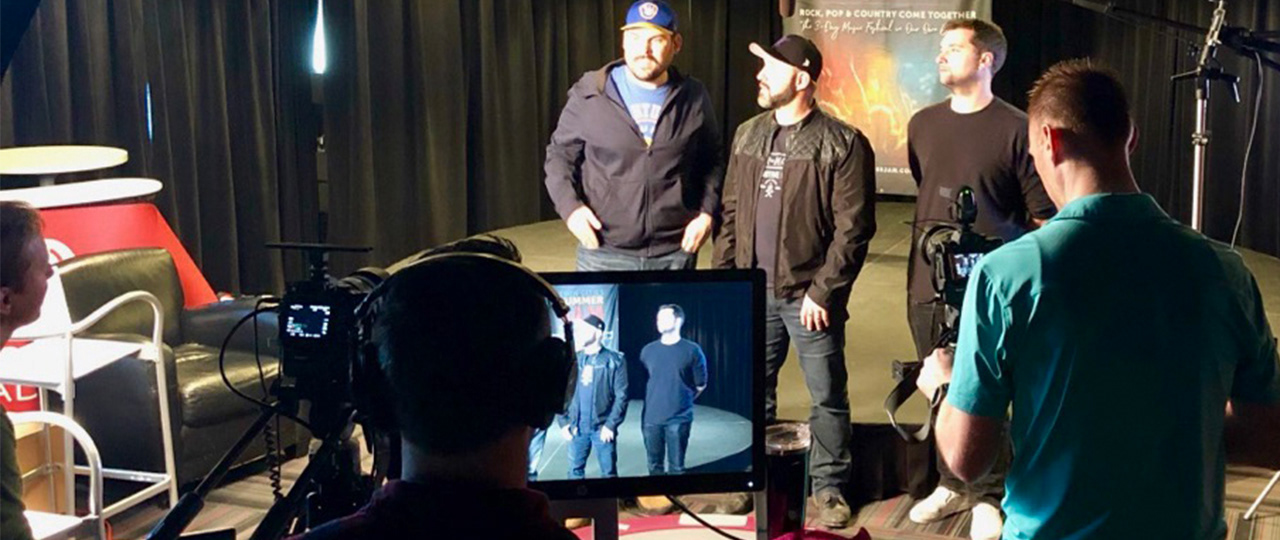 Announcing Something Big!  (2.9.19)
Ever needed to announce something big and

get people's attention? That's what we're doing right now. One of our clients is a new music festival in the Minneapolis area. They have big name acts performing and it's a all different genres of music (The lineup hasn't officially been announced yet, so we're not telling). It's pretty exciting, right?!
Our client needed us to produce social media marketing videos that were real, that grabbed people's attention and sold the show. We've already released some of them and there are more to come. This process has proved to us that our philosophy of aiming for the heart really does work. The videos have been viewed thousands of times. They're real but also very well-produced, at least that's what our parents say...and our client, of course. Come on!
So the next time you're thinking about getting your message out - think first about this simple mantra, "The more I can make my audience feel something, the more likely they'll do something."  And maybe that something will force your audience to give your message a second thought. If you need help, think about giving AMPonStage a call. Because producing compelling stories is our passion. So let us AMPlify y

ours!